SZ-5AW Oxygen Concentrator with Nebulizer
---
The oxygen concentrator is designed for individual use at home. It is a device that separates oxygen from the room air and operates electronically. It delivers high-density oxygen directly to you through a nasal cannula. Clinical studies have documented oxygen concentrators as being equivalent to other types of oxygen delivery systems in terms of therapy.
Complete plastic outer layer, solid and reliable.
The time counter function shows the total working hours on the display screen.
Timing off function is easy to use.
Safety valve to be pressed to prevent extreme situations to help ensure safety.
Energy loss alarm function, pressure and loop failure alarm function, compressor failure alarm function.
Low oxygen level alarm function.
Compressor with heat protection to ensure the safety of the compressor and condenser.
Manual and nasal oxygen cannulae etc. you can put the accessories in the condenser storage box.
Elmaslar Oxytime Q5 Oxygen Concentrator
---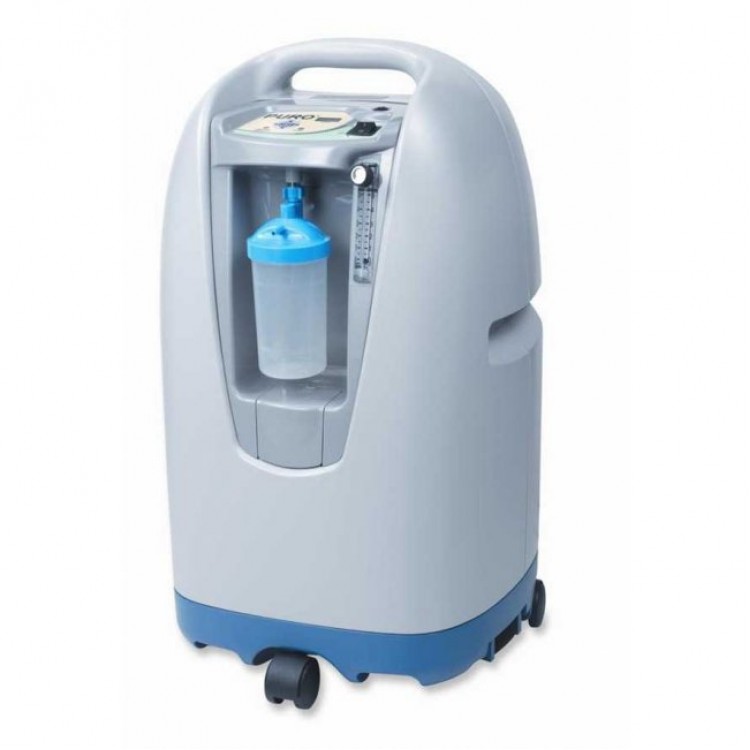 OXYTIME Q5Oxygen concentrators provide oxygen therapy at 90 - 95% intensity for patients with respiratory disorders by separating oxygen from atmospheric air. The device is suitable for long-term treatments. Oxygen flow can be adjusted up to 5 L / min depending on the patient's condition. The therapy time and technical malfunctions can be viewed instantly on the large LCD screen on the device. The device has low pressure, high pressure and power failure alarms. In case of any problem, the alarms give sound alarms, ensuring uninterrupted and high efficiency of patient treatment.

5 Liter Oxygen Concentrator. Elmaslar is ready to use with Oxylife Q5 High Quality Oxygen Concentrator, Oxygen Cannula and Water Container.
The product is guaranteed for 2 years.
It works very quietly and does not disturb the user, especially at night.
Installation and Training is given to the house in Gaziantep. Out-of-City Uses Necessary explanation and information is provided with your telephone.